FINANCIAL MARKETS IN REAL TIME :

Our directors
Mrs. Grace Amey-Obeng |
Chairperson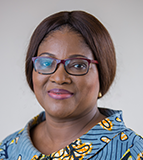 Mrs. Grace Amey-Obeng is a Medical Aesthetician and Beauty Therapist by profession. She has extensive experience in beauty therapy education, manufacturing, corporate governance, social entrepreneurship, and women empowerment.
continue here
Mr. Ben Korley |
Member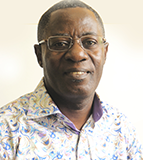 Mr. Ben Korley is a Chartered Accountant with over 30 years post qualification experience. He is a member of the Institute of Chartered Accountants Ghana and a fellow of the Chartered Institute of Taxation, Ghana. He is currently the Managing Partner of Intellisys, a firm of Chartered Accountants he co-founded in 2005...
continue here
Your partner then, now and always...